Admin
Professionals
Carly
Carly graduated from the University of Oregon in 2018 with her Bachelor of Science in Psychology. She is passionate about the field of Mental Health and serving others in her community. Carly has five years of experience in Social Work as a Youth Mentor, Social Service Assistant, and Case Manager in the public sector. In her work at UCC, Carly values teamwork, follow-through, problem-solving, and supporting others based on their personal needs.  
In her free time, Carly loves spending quality time with friends and family, trying new foods, traveling, and running. When the sun is out, Carly enjoys adventures throughout Oregon where she can swim, hike and camp.    
Essa
Essa has over 10 years of experience as an administrative professional in both higher education and medical office settings. She feels a sense of pride working at UCC and appreciates working in a position that is supportive of others' well-being. Essa enjoys working with such wonderful therapists that are kind and caring to their clients and their colleagues.  
In her spare time, Essa likes to travel to the Oregon Coast, go camping, collect crystals, and spend time with family and friends. 
Evelyn Lopez
As a Mexican-American, first generation woman, I grew up with minimal knowledge on mental health due to the stigma of mental illnesses in the Latino culture. Social science courses in college allowed me to broaden my mindset on mental health.
I enjoy walking (generally with my dog), snuggling with my kittens, traveling with my loved ones, and doing mindless activities.
Psychiatry
Medical Director
Jessica Hitchcock, MD
Dr. Hitchcock was born in Portland, Oregon. She studied music history and theory at Oberlin College and received her master's degree in Musicology from the University of North Carolina. She graduated from the University of North Carolina School of Medicine and completed residencies in General Psychiatry and Child and Adolescent Psychiatry with training in Infant Mental Health at Tulane University in New Orleans, Louisiana. She is board certified in Psychiatry and Child & Adolescent Psychiatry.
Dr. Hitchcock has been a past board member of the American Psychiatric Association, and chaired committees at the Association of American Medical Colleges and the Council of Medical Specialty Societies. She began her Oregon career as faculty at OHSU. She has worked on Child and Adolescent inpatient units and in outpatient practice both as medical faculty and as a private attending.
Her professional interests include clinician well-being, mental health access, and anti-racism in medicine.
Her clinical interests include Attachment and Infant Mental Health, Intergenerational Trauma, and Mental Illness Prevention. She volunteers with Health Bridges International, collaborating with local healthcare and childcare providers in Perú, and Groundbreakers, focusing on ending intergenerational trauma in Black communities in the United States.
Beaverton Providers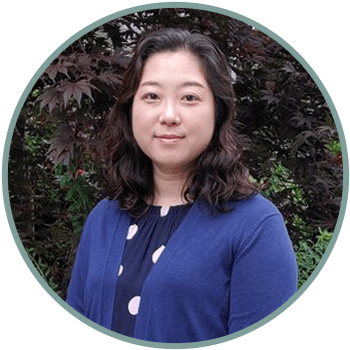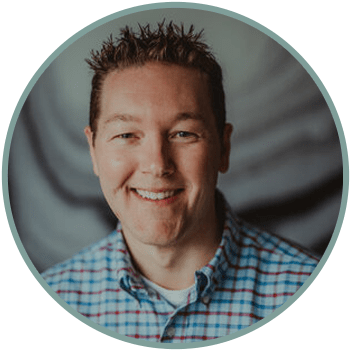 Chelsea Kaye, LCSW
Chelsea Kaye is a Licensed Clinical Social Worker who holds a Master's Degree in Social Work from Portland State University.  She has worked in a clinical role supporting children, adolescents, and families for over ten years.  Chelsea has extensive experience working in a medical setting with individuals across the lifespan.  She enjoys working with pre-teens through young adults, parents, supporting individuals navigating transition or struggling with anxiety, depression, or relationship issues.
Chelsea approaches therapy from a person-centered, inclusive, and collaborative space. She draws from evidence-based interventions including Cognitive Behavioral Therapy (CBT), Dialectical Behavioral Therapy (DBT), Collaborative Problem Solving (CPS), and Solution-Focused Therapy.
Ages served 12+
In her time outside of work, Chelsea enjoys spending time with family and friends, watching sports, fostering pups, traveling, and hot cups of tea.
Ross Bartlett, Psy.D.
Dr. Ross Bartlett is a licensed psychologist with over a decade of experience working in university counseling centers, community mental health, and primary care settings.
Dr. Bartlett works primarily from a person-centered, trauma-informed, psychodynamic and psychoanalytic framework, and does his best to tailor treatment to each individual person's needs and strengths. His approach begins with the belief that we all creatively adapt to life experiences and circumstances we are exposed to in the past and present. Oftentimes, these adaptations serve us well and can help us significantly. Other times, they may lead us to feeling lost, confused, overwhelmed, empty, stuck, and struggling in various other ways.
Dr. Bartlett believes in the power of psychotherapy to help develop better self-understanding and to support strengths, while also helping to change the patterns that lead us to feel stuck and dissatisfied. Usually, these patterns are outside of our awareness and involve the ways we relate to ourselves and others. Developing a better understanding of these patterns through the therapy process will allow us to respond to ourselves, others, and life circumstances in new ways. This happens in the context of a therapy relationship that feels safe, trustworthy, and secure over time. Dr. Bartlett is mindful that developing this trust and safety often takes a considerable amount of time, which is why he recommends frequent and consistent sessions. Healing can be a slow and challenging process, so he will do his best to help create a safe therapeutic environment where this can be possible. Dr. Bartlett has extensive therapy experience, working with people who experience depression, anxiety, relationship problems, identity issues, and with survivors of trauma and abuse.
Finding a therapist who is a "good fit" is important because you are investing your time, energy, emotions, and money into the process. This typically involves talking during an initial meeting to get a sense of how it feels to be with the therapist and how the therapist thinks and responds to you. If you are considering therapy, or are simply interested in meeting for a brief consultation about your options, Dr. Bartlett encourages you to schedule a meeting to speak with him.
Dr. Bartlett is an LGBTQIA+ affirming provider and honors diversity in his practice.
Education & Training:
BS Psychology – Pacific University – Forest Grove, OR – 2009
Psy.D. – Clinical Psychology – Pacific University Graduate School of Psychology – Hillsboro, OR – 2013
Ages served 16+
April Brewer, Psy.D.
Dr. Brewer received her Doctorate in Clinical Psychology from George Fox University. She has experience working in a variety of settings including community mental health, university counseling, and primary care clinics. Dr. Brewer's approach is one of genuineness, empathy, and a non-judgmental stance that allows a safe, trusting relationship to develop over time.
Dr. Brewer enjoys working with individuals who are seeking support with concerns such as self-esteem, trauma & abuse, anxiety, depression, relationship issues, and identity development. Dr. Brewer is an LGBTQIA+ affirming provider, and, in particular, has considerable experience working with gender diverse individuals.
Dr. Brewer tends to conceptualize from a Relational Psychodynamic or Interpersonal lens, but she uses interventions from a variety of theoretical orientations to tailor her approach to align with the unique needs and personality of each individual.
Dr. Brewer enjoys working collaboratively. At times, this may mean working together to find relief from symptoms or working towards gaining a better understanding of patterns which have developed through the years, are rooted in past experiences, and are replaying in the present. Dr. Brewer's goal is to provide a space in which you can feel safe freely exploring all aspects of yourself and openly expressing thoughts, emotions, memories, fantasies, dreams, conflicts, and whatever else you may desire. Ultimately, she will invite you to use the time and space as you would like and at a pace that feels right for you.
Ages served 18+
In her spare time, Dr. Brewer enjoys spending time at the coast or hiking, tending to her patio garden, and working on pyrography (wood burning) art projects.
Minkyeong Shin, Ph.D.
Dr. Minkyeong Shin received her doctorate in Counseling Psychology (Ph.D.) from Indiana University. She completed her Master of Arts in Psychology (concentration: Developmental psychology) at Seoul National University in South Korea. Dr. Shin is fluent in both English and Korean.
Dr. Shin's previous training includes working with children, teenagers, adults, and families from diverse cultural backgrounds on a wide range of clinical issues at community mental health settings and university and K-12 school settings. In research and clinical practice, Dr. Shin has expertise in multicultural issues, especially working with Asian/Asian Americans, internationals, and immigrant families. She has written a book chapter and couple of journal articles on Asian American mental health.
Dr. Shin believes therapy is a special opportunity that her clients have given her to be a part of their life journey. Since every client and their issues are unique, she strives to learn about her clients and their issues and collaboratively work with her clients in a warm, safe, and supportive environment. She also values empowering clients through identifying and helping clients accept and use their inner strengths and positive traits. Dr. Shin primarily uses Cognitive Behavioral Therapy but also integrates other evidence-based practices (e.g., Interpersonal therapy, Dialectical Behavioral Therapy, Functional Family Therapy) based upon its fit with the client and client needs.
Ages served 18+
During her free time, Dr. Shin enjoys gardening, making crafts, spending time with family and friends, reading, and watching movies.
Alicia Palmer, LPC
Education
Alicia is a Licensed Professional Counselor in Oregon with an MA in Clinical Mental Health from George Fox and a BS in Human Development and Family Studies from Warner Pacific. Her professional background includes time working in Community Action's Head Start/Early Head Start program, in the Pregnancy and Family Support program at Catholic Charities, as an Addictions Recovery Counselor and Team Coordinator at CODA, and as a Mental Health Clinician at Western Psychological.
Services Offered
Individual therapy.
Theoretical Orientation
Alicia is committed to growth and understands that it is often the hardest thing to do. She sees circumstances in life as opportunities for growth and knows that we often need support both in crisis and as we seek to navigate our day-to-day lives. Alicia uses an eclectic approach with her clients, helping to identify goals, barriers to success, and strengths clients already have to help create healthy and helpful changes in their lives, and successfully navigate through life's challenges. Some of the modalities she utilizes are Narrative Therapy, Motivational Interviewing, CBT, and DBT.
More Information
Alicia is a partner and parent. In addition to spending time with loved ones, she enjoys working on projects in her house and yard, reading for pleasure and philosophical ponderings, playing tabletop games, and geeking out on nerdy stuff. She's a Northwest gal and loves opportunities to get outside and experience our beautiful surroundings.
Ages Served 18-64
Specialties
Anxiety/Fears/Phobia/Panic Attacks, Depression, Grief/Death, Postpartum Depression, PTSD, Stress Management,  Parenting Issues, Women's Issues, LGBTQ+ affirming and supportive, DBT, Religious/Spiritual Issues.
Jacob Moss, LCSW
Jacob is a Licensed Clinical Social Worker who received his master's degree from Brigham Young University in 2014. He started working in outpatient care and received his licensure in 2016. As a part of his graduate program, he completed two internships, one working in outpatient care as well as working in adoption writing two home studies for those looking to adopt. His second internship was working at the Utah state prison in their women's substance abuse program.
Jacob works with teens and adults of all ages in individual, couples, and family therapy when appropriate. He seeks to create an environment that can facilitate a strong therapeutic relationship and works to make clear goals with his clients to help create a warm, affirming, and solution-focused direction in therapy. Jacob utilizes aspects of Solution Focused Therapy, Cognitive Behavioral Therapy, Dialectical Behavioral Therapy, Motivational Interviewing, Interpersonal, Christian counseling when desired, and Gottman principles in working with his clients collaboratively to help reach their desired outcomes. He works with those seeking help with depression, anxiety/panic, stress management, relationship concerns, trauma, and ADHD. He enjoys helping provide evaluations for adults seeking to understand if their struggles with focus/concentration are related to ADHD.
Ages served 13+
In his free time, Jacob loves spending time playing with his kids, staying connected with family, getting outside, enjoying a good movie, seeing musical theater, going to a sporting event, singing, and playing various sports.
Alex Bloom, Psy.D.
Dr. Bloom is a licensed clinical psychologist and specializes in treating anxiety. He graduated from Pacific University in 2011, focusing on mindfulness-based interventions, and has been licensed since 2013. He has a unique background with mindfulness having spent time contributing to the research on the subject, having an established personal practice for over a decade, and using mindfulness techniques in session with clients for the same amount of time. Dr. Bloom also has an extensive background with group therapy, including facilitating Dialectical Behavior Therapy (DBT), mindfulness, chronic pain, stress management, and positive psychology groups. He has run many of these groups weekly for close to a decade. Dr. Bloom focuses on individual therapy and brings his expertise in using short-term, evidence-based techniques to reduce distressing symptoms. At the same time, his ultimate goal in therapy is to make the experience collaborative and welcoming, thus tailoring treatment to the client.
Ages served 18+
In his free time, Alex enjoys traveling, writing, photography, hiking, meditating and spending quality time with family and friends. He is a regular guest on ABC/KATU's AMNW where he highlights various mental health topics to the community. He also continually blogs and maintains a strong social media presence, both of which discuss how to apply mental health principles in a simple, practical way. He is currently completing his first book and related online course bridging psychology and spirituality.
Jillian Lee, LCSW
Jillian recently relocated to the Pacific Northwest from New York. She is a Licensed Clinical Social Worker who received her Masters's of Science in Social Work at Columbia University in New York City. Jillian has 8 years of experience working with adults and adolescents, both individuals and families. Jillian's specialty is within the realm of complex trauma, such as childhood sexual abuse, sexual trauma, and PTSD. She also has significant experience with relationship and attachment issues, anxiety, and depression. She likes to focus on the way trauma impacts self-esteem and relationships. Her counseling style is first and foremost strengths-based. She utilizes a variety of different therapeutic methods such as Trauma-Focused Cognitive Behavioral Therapy, Cognitive Behavioral Therapy, Motivational Interviewing, Solutions-Focused, and Relational Family Therapy.
Jillian's top priority within treatment is establishing a good therapeutic relationship first and foremost, as she believes having a good connection helps to foster effective therapy and provides the best outcomes. In therapy, she is supportive, compassionate, and genuine with individuals. She does her best to ensure that she is meeting each individual where they are at, to actively listen and respect where they would like to see themselves in the future. She likes to work collaboratively with individuals on their treatment goals. She encourages open communication regarding what therapeutic techniques and approaches work best for each individual so that they feel comfortable and to ensure that they are receiving the best therapeutic experience possible. She believes in helping individuals to improve their quality of life by empowering them with the skills necessary to find themselves happier and healthier.
Ages served 18+
In her personal time, Jillian enjoys traveling, exploring nature, baking, or reading a good book.
Xander Hayden, LPC
Xander received his Master's from Lewis & Clark College in 2015 and obtained his LPC licensure in 2018. Through his clinical internship at TransActive Gender Center, he developed his specialization of working with gender-diverse youth and their families. Furthermore, he has also received additional training and certification from Lewis & Clark in working with eating disorders.
Xander has extensive experience writing letters and coordinating care for gender-diverse individuals undergoing medical transition. Xander enjoys working with all ages, the LGBT+ population, and is especially experienced in working with individuals experiencing autism spectrum disorder, gender dysphoria, and eating disorders. He also identifies as being social justice-oriented. In his work, Xander primarily conceptualizes his clients through a psychodynamic lens but is also influenced by feminist therapies, critical theories, narrative therapy, DBT, and is able to perform EMDR with his clients.
Ages served 4+
Sean Ellison, LPC
Sean is a Licensed Professional Counselor in the state of Oregon. Sean completed his Bachelor's Degree in Psychology from New England College. He went on to work with children and adolescents in a community-based setting. Sean then completed his Master's Degree in Clinical Mental Health Counseling from Antioch University of New England. While completing his master's, Sean completed two internships working with children, adults, and geriatric patients in emergency, inpatient, and outpatient settings. Since completing his master's degree, Sean has spent the majority of his career working with children and adults providing both crisis intervention in emergency department settings and outpatient in-office therapy.
Sean has a comfort working with patients of different cultures, races, and ethnicities. He is an LGBTQ+ affirming provider and hopes to offer a welcoming space for all clients. Sean has worked with patients suffering from a variety of psychiatric illnesses such as depression, bipolar disorder, anxiety, PTSD, agoraphobia, OCD, thought disorders, personality disorders, and substance use disorders. Sean has extensive experience working with patients that struggle with suicidal tendencies and self-harming behaviors. Sean draws from a number of evidence-based practices such as Cognitive Behavioral Therapy (CBT), Dialectical Behavioral Therapy (DBT), Motivational Interviewing, and Solution-Focused Therapy. He uses a blend of these modalities to meet clients where they are and guide them to a better quality of life through a therapeutic process tailored to each individual.
Ages served 18+
Outside of work, Sean enjoys being active, traveling, playing and watching sports, and spending time with family and friends.
Erin Machan, LPC, LMFT
Erin is a Licensed Professional Counselor and Licensed Marriage and Family Therapist. She received a Master's degree in Marriage and Family Therapy from George Fox University in 2010, and a Bachelor of Science degree in psychology from Western Oregon University in 2008. Her past clinical experience is in outpatient services providing therapy for children, adolescents, adults, and families.
Erin works with adults who identify as female ranging from 18-50 years old impacted by anxiety, depression, life stressors, relationship dynamics, and life transitions.
Her approach to therapy is best described as integrative and systemic, incorporating all aspects of life such as interpersonal relationships and the environment. Erin's theoretical orientation includes Cognitive Behavioral Therapy, Dialectical Behavioral Therapy, and psychoeducation. She believes in drawing upon family and childhood experiences, as well as learning how those experiences impact current functioning.
In her free time, Erin enjoys socializing with family and friends, staying active at the gym, knitting projects, and live music.
BreAnna Dupuis, LCSW
BreAnna completed her Master of Social Work in 2012, is a Licensed Clinical Social Worker in the state of Oregon since 2015 and has worked in the mental wellness and public health fields since 2003. Drawing from social constructionist and attachment theories BreAnna utilizes interpersonal, narrative, and cognitive-behavioral therapies along with Eye Movement Desensitization and Reprocessing (EMDR) and other evidence-based approaches with a warm and relational style.
BreAnna is honored to support individuals and families along the reproductive health continuum, providing support during family building including infertility and adoption, during pregnancy, and postpartum, and has extensive post-graduate training in reproductive mental health. In addition to private practice, BreAnna has extensive experience as a medical social worker and is very comfortable working with people with medical complications or trauma as well as providing therapeutic support to healthcare providers, first responders, and other helping professionals. BreAnna is an LGBTQ+ affirming provider and honors diversity in her practice.
Ages served 18+
Sara Jensen, Psy.D.
Dr. Sara Jensen is a licensed psychologist who received her Psy.D. in Clinical Psychology from Pacific University School of Professional Psychology. Dr.Jensen is an LGBTQIA+ affirming provider. Dr. Jensen has vast experience working with children, adolescents, families, and adults in a variety of settings with complex mental health needs, providing both individual and group work.  Dr. Jensen's theoretical orientation is a combination of evidence-based Cognitive-Behavioral and Insight-Oriented frameworks, depending on what is the best fit for the client. Dr. Jensen enjoys working with clients from diverse backgrounds and in all age groups. She strives to identify, work from, and build upon clients' strengths and empower individuals/families to achieve change through the use of current research, coupled with a warm and solution-focused style. She is passionate about her work, helping to create positive change, with the development of skills to manage what is getting in the way, and make sense of problematic cognitive and behavioral patterns.
Ages served 18+
Annika Johnson, PsyD
Dr. Johnson is a Licensed Psychologist. She has training and experience in community mental health and primary care medical settings, including four years of experience working in Migrant Farmworker clinics. She trained closely with certified nurse-midwives and family practice physicians during the last five years and has served on several gender-affirming care teams. Dr. Johnson practices from a relational and integrative approach and strives to meet clients where they are on their journeys. She utilizes an insight-oriented model of care and includes self-compassion techniques and mindfulness-based cognitive-behavioral strategies when desired by the client. During a visit with Dr. Johnson, you can expect to be listened to without judgment and met with respect and compassionate curiosity to deepen your understanding of self. You may also engage in collaborative problem solving with Dr. Johnson and practice various evidence-based symptom reduction techniques.  
 In her free time, she enjoys outdoor activities of all kinds, reading fiction, watching women's sports, and advocating for social justice issues.   
Specialties  
Women's issues- Perinatal Care, Infertility and Pregnancy Loss, Reproductive Health Disorders, Menopause. Anxiety, Depression, Adjustment Disorders, Life Transitions, Burnout, LGBTQ+ care, PTSD and history of trauma, Attachment Issues, Relational Dynamics, and Identity Development. 
Psychologist Resident
Anna Forcelle, PsyD
Dr. Forcelle received her doctorate in clinical psychology from George Fox University and is currently a psychologist resident working under the supervision of Dr. Ross Bartlett at UCC. Dr. Forcelle most recently completed her doctoral internship at Montana State University's Counseling and Psychological Services in Bozeman, Montana, and has experience working in a variety of settings, including university counseling, primary care, and community mental health.
Dr. Forcelle practices primarily from an interpersonal and psychodynamic therapy approach, interwoven with mind-body awareness and a trauma-informed lens. she works with adults, young adults, and adolescents. Her areas of specialty include PTSD and trauma recovery, gender and sexual identity development, family of origin concerns, grief and bereavement, life transitions, as well as depression, anxiety, and mood concerns. Dr. Forcelle is an LGBTQ+ affirming clinician.
Dr. Forcelle has a warm and relational therapeutic style and strives to co-create a supportive environment to help you better understand the history and function of your concerns and allow for the emergence of new and expansive ways of connecting with yourself and others. Dr. Forcelle seeks to help you flourish by building on your own inner-guidance and strengths to facilitate insight and growth and views the therapy relationship as a living eco-system, rich with potential to help re-wire safety, navigate attachment disruptions, and engage in self-exploration. In her spare time, she enjoys exploring the PNW outdoors, climbing mountains and scrambling up summits, paddle boarding, and practicing creative play and movement through yoga and acrobatics.
Licensed Professional Counselor
Kylee Brandt, LPC
Kylee Brandt is a Licensed Professional Counselor (LPC) who holds a Master's Degree in Counseling Psychology from Lewis & Clark. She has over a decade of experience working with clients of all ages in a variety of outpatient settings, including community mental health, non-profit counseling services, and acute eating disorder treatment (IOP/PHP).
Kylee enjoys working with adolescents and adults, and their loved ones, as they seek support with concerns around disordered eating, anxiety and obsessive-compulsive behaviors, relational trauma, identity development, and sexuality/sexual health. Kylee is an affirming provider for the LGBTQIA+, kink, ENM/polyamorous, and neurodiverse communities, and has experience working with gender diverse individuals at all stages of exploration and transition.
Kylee approaches therapy from a holistic person-centered, trauma-informed lens. She draws from evidence-based models including cognitive behavioral therapy (CBT) and dialectical behavioral therapy (DBT), exposure & response prevention (E/RP), and acceptance and commitment therapy (ACT), and enjoys integrating therapeutic techniques to tailor treatment to the needs and strengths of each individual. This may involve traditional talk therapy, somatic and mindfulness exercises, experiential activities, and creative exploration in sessions.
Kylee aims to create a safe space that encourages personal reflection, growth, and self-empowerment. She offers ways to explore the self with curiosity and compassion. Kylee believes that the mind and body work together as one, and that when we become more attuned to our bodies, there is vast potential for new insight and a deeper connection to our innate wisdom.
During her free time, Kylee enjoys making all kinds of art, engaging in outdoor activities, listening to audiobooks, trying to keep her plants alive, eating ice cream, and playing with her fur-babies.
Salem Providers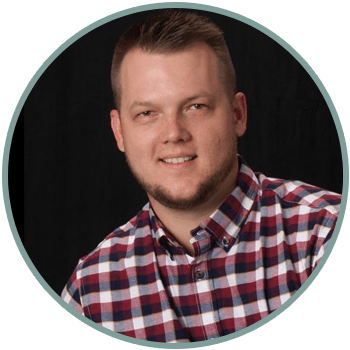 Jacob Lowen, PsyD
Jacob Lowen, PsyD was raised in Salem and received his Master's and Doctoral Degree in Clinical Psychology from the Graduate School of Clinical Psychology at George Fox University in Newberg, Oregon. Dr. Lowen completed his pre-doctoral internship at Denver Health Medical Center specializing in Health Psychology, Consultation, and Pediatric Behavioral Medicine in both clinic and hospital settings. He then returned to Oregon with a desire to serve the community that he grew up in and completed his Pediatric Behavioral Medicine Residency at Childhood Health Associates of Salem.
Dr. Lowen's theoretical orientation is an integrative clinical approach and he tailors treatment to the individual client and family needs while utilizing evidence-based treatments and parent-training modalities. He has experience working with developmental concerns and enjoys working with individuals and families from birth to young adult in the areas of parenting, sleep, medical complexity, Adjustment, ADHD, anxiety, depression, and behavior. His practice is open to all and he has a desire to serve BIPOC and queer communities. As a parent himself, Dr. Lowen also has a desire to support young fathers and mothers transitioning into parenthood.
While not working with clients, Dr. Lowen enjoys spending time with his family, spending time outside, playing with new technology, doing DIY projects around the house, and playing with his dog Huckleberry.
Kate Altieri, LCSW CACIII
Kate graduated from the University of Denver, Colorado with an MSW in 2004 and is a Licensed Clinical Social Worker in Colorado and Oregon.  She is a welcoming and supportive therapist who enjoys working with clients from diverse backgrounds and is LGBTQA+ affirming.  Her approach is warm and empathic, and she is eager to help identify your strengths and values and to personalize your therapeutic goals.  Her approach may include Cognitive Behavioral Therapy, Dialectical Behavioral Therapy, Problem Solving Therapy, Art Therapy, Mindfulness, and Hypnotherapy and other methods.     
Kate has extensive experience working with Anxiety and Depressive Disorders, Work-related Stress, Trauma, Gender Identity Issues and Transitions, Grief & Loss, and Addictions.   
In her free time, Kate enjoys art, drumming, dance, singing, reading, and playing with her sweet dog. 
Specialties 
Anxiety, Depression, PTSD,  First-responder stress, Work-related Stress, Women's Issues, Life Transitions, End of Life, Grief & Loss, Gender Issues, Addictions 
Licensed Clinical Social Worker
Uganda Richardson, LCSW
Uganda has been in the field 26 years her passion is to be a journey walker with people she work with in session. Uganda enjoys using harm reduction to be present with her clients and integrate mindfulness in sessions. Uganda enjoys watching her daughter's basketball games, walking and reading in her free time.
Request Appointment
Please visit our Appointment Request page if you would like to make a first-time appointment. Once you've completed the request process, an intake team member will contact you to help find the best clinician fit and determine your insurance benefits.